Office Hours

Mondays and Fridays, 9:00am to 12:00pm.
---
Join Us for Sunday Worship
9:30 am & 10:45 am
We look forward to seeing you.
---
Prayer Shawl Ministry
The Prayer Shawl Ministry is a great way to get involved. You choose what to make and when and how to make it. Just remember to pray over the yarn and pray for the person receiving it. Include the washing/drying instructions.
Healing Shawl - knit pattern
Takes 3 skeins of yarn. Any size needles you are comfortable using. Cast on 63 stitches or any multiple of three.
First row:
Knit 3, purl 3 to the end of the row.
Repeated pattern:
Turn and knit the purl stitches and purl the knit stitches.
Continue until the shawl is about 6 feet long All prayer shawls can be fringed or not. Just remember to make some-thing that will bring comfort and warmth to the recipient.
---
Get Acquainted
We are looking for hosts/hostesses to open their homes or coordinate a group here at the church for our "Get Acquainted" sessions. Pastor Teresa wants to know us better, what we do well and what possibilities there may be for the future of our wonderful church. All attendees are asked to bring a dish to share. Each group will consist of approx. 15-20 people. If interested, please contact Jodi Jesko (SPR Chair) at 419-905-7951 or Pastor Teresa at 937-726-3758.
---
Youth Sunday Nights
Join us Sunday nights from 6pm - 7:30pm. Open to 7th - 12th grades.
1st Sunday of the month is D3, Dinner, Devo, and Dodgeball.
2nd Sunday of the month is Name That Worship Song.
3rd Sunday of the month is Bibles & Burritos.
4th Sunday of the month is Missions Possible!
---
---
For reservations visit:
https://eoi2019.eventbrite.com
or contact
guidinglightlima@gmail.com
.
For more information please contact; Lillian Jones at 419-615-5653 or Trish McKinney at 419-905-6125.
---
---
---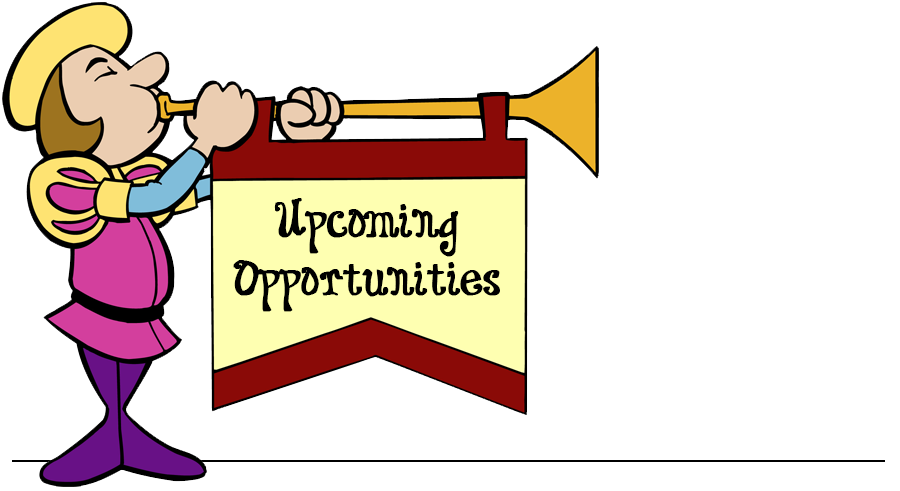 Wednesday, October 16
CUP
Family Promise
Thursday, October 17
8am-12 Produce Day - FLC
1pm - Bible Study - FH
6pm - Line Dancing - FH
6:30pm - Bible Study - MR2
7pm - Choir- Chapel
Family Promise
Friday, October 18
Family Promise
Saturday, October 19
8am - St. Marks Men's Breakfast
2pm - Lima Rescue Missions (Prepare)
4pm Lima Rescue Missions (Serve)
Family Promise
Saturday, October 19
St. Marks Umc Men's Breakfast
October 19th at 8am. Guest speaker will be Bob Mowery, speaking on his Mission trip to Tijuana, Mexico. Sign-up sheet will be right outside the church office.
Lay Servant Training
Lay Servants serve the local church or charge in any way in which their witness, leadership, or service inspire other laity and clergy partners to a deeper commitment to Christ and more effective discipleship. There are a broad range of mission and ministry opportunities for laypeople in the UMC! The next set of training opportunities is Saturday, October 19, 2019 - 8:30am to 4:30pm. Download the brochure to register at https://www.northwestplainsdistrict.org/district/northwestplains/
Sunday, October 20
9:30am - Contemporary Service
10:45am - Traditional Service
6pm - 7:30 Youth Sunday Night's - FLC
Thursday, October 24

Guiding Light Ministries: Invites you to attend the 5th Annual "Evening of Inspiration" Fundraiser dinner. October 24, 2019, 6pm-8:30pm at Forest Park UMC. For reservations visit: https://eoi2019.eventbrite.com or contact guidinglightlima@gmail.com. For more information please contact; Lillian Jones at 419-615-5653 or Trish McKinney at 419-905-6125.
Saturday, November 2
Crafters/Vendors/Bakers: November 2nd is the 3rd Annual Crafts 'n Things from 9am-1pm. If you want a table to sell your own items the cost is $25 for a 12' space with an 8'x3' table and 2 chairs. If you want to donate items for either the craft tables from Forest Park or items for the bake sale, please call/text/or see Linda Hagerman at 419-230-3198. Watch for more information in the coming weeks.
November 7-10

Walk To Emmaus
The Walk to Emmaus is a spiritual renewal weekend (Thurs night thru Sunday night) designed to strengthen your faith and relationship with God the Father, Son and Holy Spirit. Note, this is not a physical walk, but based on Luke 24:13-35. If you are interested and would like more information, please see Pastor Teresa or contact the Church Office. Upcoming walks are for women, November 7-10 in Findlay.



****

RECURRING EVENTS

***************************



Monday Morning Men's Bible Study



"In the Beginning", Study Genesis with Rev. Dr. Tom Holmes, every Monday morning at 6:30am in Meeting Room 2.
The Quilters Of Forest Park
Is a group of quilters and those that enjoy sewing who meet each Tuesday during the day in the Fellowship Hall. During this time, they create comforters and quilts for the Salvation Army and the Children's Developmental Center as well as work on individual projects. During lunch, they enjoy a short Bible Study. No sewing skills are necessary to enjoy the fellowship, so please join us any Tuesday!
Line Dancing
Please join us every Thursday in the Family Life Center (FLC) for line dancing. Starting August 15th from 6pm to 8pm. Ages 7yrs to 99yrs old. The cost is only $4.00 per session, per person. For additional information please contact Karen Kraft at 419-302-2869.
---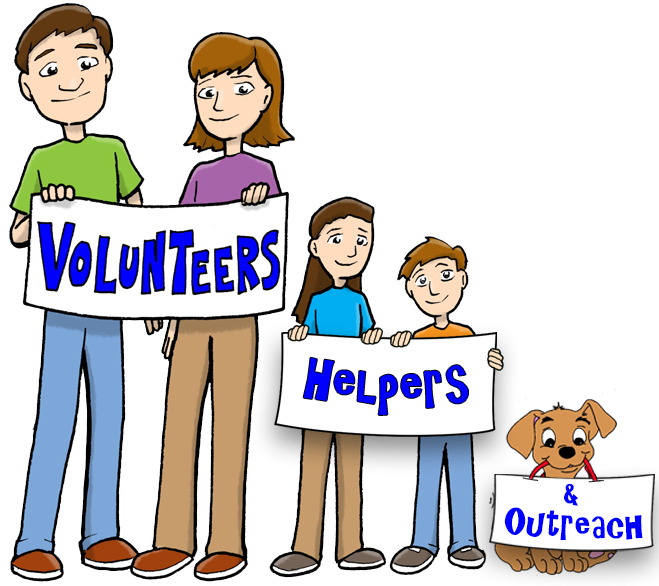 CUP item for October
Item for October is Peanut butter plain or crunchy: For additional information check the (CUP) website at limacup.org or visit them at 129 S. Pierce St. Lima, Ohio. For more information please contact Bethany Theis.
The St. Mark's/Forest Park Produce Day
Thursdays 10am –12 noon. Please bring a Photo ID to receive assistance. Volunteers are needed, please contact Tom Kiracofe. This week, we served 185 families.
Saving Cans
We are still saving cans for Youth Group. See Tom or Nikki for collection bin. Thanks for helping.
Youth Ministry Volunteers
We are gearing up for exciting fall programming and are in need of volunteers to help in our Youth Ministry area on Sunday evenings. If you would be willing to volunteer a few hours on Sunday night, please contact the church office, Jodi Wireman (419-905-6572) or Brenda Miller (567-204-2090).
Volunteers Needed for Our Children's Ministry.
Please find time to help in this important and valuable ministry. Jesus saw the value of children and we have so many who pass on the opportunity to experience their value. Please see
Michelle Kirian
for details.
Lima Rescue Missions (LRM)
Forest Park prepares, delivers, and serves the Lima Rescue Mission every 3rd Saturday of the month. Sign-up sheets to volunteer are located on the information board in the FLC.
Our Daily Bread Soup Kitchen
Help us serve every 3RD Monday of the month at Our Daily Bread Soup Kitchen located at 125 S. Central Ave. For more information please contact Trish McKinney 419-905-6125
Prayer Room
Need a place to be with God? To meditate on His Word? Forest Park now has a Prayer room inside the library. Come and pray, or sit and read a book from the wide range of books. Located across from the Fellowship Hall, half way down the education wing.
Noodles
Bags of noodles are currently being sold for $3.00 a bag. Stop by the office if you would like to pick any up to support the Forest Park Scholarship Fund.
---

Encouraging Involvement
Are you looking for a way to get involved and feel connected? The 9:30 Contemporary Service is looking for people who are interested in test driving some of the volunteer opportunities available in helping with the set up and tear down of the worship service each week. NO commitment, NO obligation, and NO strings attached. There is a bulletin board posted in the Family Life Center above the drinking fountains that you can sign up on or just come early or stay late and someone will help get you involved.
Jodi McDaniel (AKA Crazy Jodi) Contemporary Worship Chair
Great Job!!!
• Penny Pitch collected $337.70 for the Imagine Campaign. Thank you to all who donated!
• We were able to donate 971 rolls of toilet paper to Guiding Light through our Super Bowl Challenge! Thanks for all your donations.
---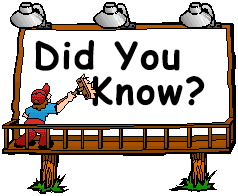 Library
Do you know that Forest Park has a library? It is located across from the Fellowship Hall. Open every day, including Sunday after each service, the library has books for all ages. The shelves are well-marked with the types of books available - from toddlers to teens to adults. There is a clipboard on the small bookshelves to sign out the books. There is no limit to the number of books and no time limit! So if you take a daily devotional, you would be expected to keep it for a year. When you bring the books back, just put them in the Book Return basket on the floor. There are many treasures in the library - why not see what you can find?